Allison Davis, KY native & founder of Wild Thyme began cooking in her grandmother's kitchen at seven years of age. She developed an early appreciation for food, which later led to her entrance into state cooking competitions, demonstrations, and culinary school. Her love for food and business has lead to the development of Wild Thyme where it's all about cooking up fun!
Sorry, we couldn't find any posts. Please try a different search.
Cooking classes make the best gifts! We offer an unforgettable culinary experience that's perfect for any occasion. Purchase a gift certificate to be put towards a single class, weekly meals or package of classes.
Mix up a shrimp ceviche with Chef Allison Davis
Mix up a shrimp ceviche with Chef Allison Davis
Cook smelts two ways with Chef Allison Davis
Cook smelts two ways with Chef Allison Davis
Roll some Devils on Horseback appetizers with Chef Allison Davis
Roll some Devils on Horseback appetizers with Chef Allison Davis
Fry some Greek croquettes with Chef Allison Davis
Fry some Greek croquettes with Chef Allison Davis
Learn about rabbit meat with Chef Allison Davis and Anthony from Critchfield Meats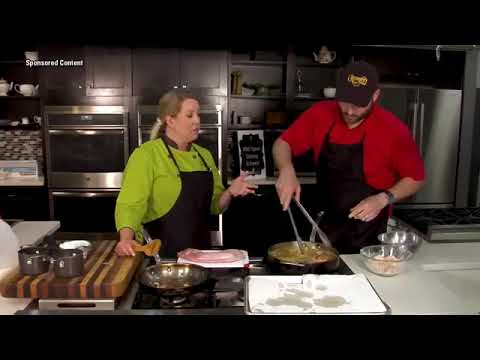 Learn about rabbit meat with Chef Allison Davis and Anthony from Critchfield Meats
Blend up a pesto with Chef Allison Davis
Blend up a pesto with Chef Allison Davis
Create an octopus dish with Chef Allison Davis and Anthony from Critchfield Meats
Create an octopus dish with Chef Allison Davis and Anthony from Critchfield Meats
Fry some loaded mashed potato cakes with Chef Allison Davis
Fry some loaded mashed potato cakes with Chef Allison Davis
Blend a chilled cantaloupe watermelon soup with Chef Allison Davis
Blend a chilled cantaloupe watermelon soup with Chef Allison Davis